Natural Health
& Education
AP, DOM, LMT, CNC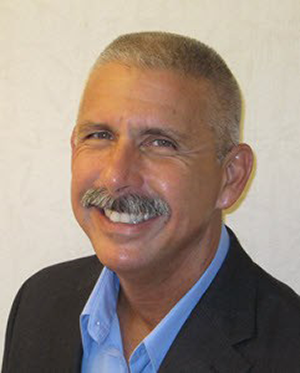 DR. SCOTT BROWN
AP, DOM, LMT, CNC
Our mission is to partner with our patients and the community to promote health and lifelong wellness. The promotion of optimal health and the prevention of dis-ease is our primary purpose. We believe that the body is wonderfully created and has amazing ability to mend itself, given the right support.
Good health is a conscious, intentional and informed choice. Here you will find health care professionals committed to assisting you with natural means for enhancing your health, wellness and longevity. Optimal health can be realized by applying a thoughtful combination of natural therapies.

Our practice offers many services to restore your body, mind and spirit. Discover the natural way to health and well being by understanding the options available to best meet your health needs.


Herbs, Homeopathic Remedies & Detoxification



Nutritional Counseling, Supplements & Weight loss

Acu-Point Micro-Injection


Individualized Physical Training









DR. SCOTT BROWN, AP, DOM, LMT, CNC
Acupuncture Physician, Doctor of Oriental Medicine, Nutritional Consultant
Phone: 386-690-1352
Email: docscottnsb@gmail.com
Locations:
First Biennial Renewal CE Hours
After First Renewal (Live)
Additional Required CE Hours (online)
About Us
DR. SCOTT BROWN
Acupuncture Physician, Doctor of Oriental Medicine, Nutritional Consultant and Licensed Massage Therapist
Dr. Scott Brown, a Florida licensed Acupuncture Physician, offers holistic, natural healthcare for people of all ages. Scott is also a licensed Massage Therapist and Certified Nutritional Consultant and incorporates both into treatments for his patients.
Scott's unique background and training form the foundation for his exceptional skills as a heath care practitioner. Although complementary medicine is his second career, it is the perfect fit that taps into his educational training, deep interest in health and fitness and innate gift of discernment. A lifelong commitment to health and fitness plus undergraduate and graduate studies in biology and biochemistry form the strong foundation for Scott's understanding of the human body. After a successful career as an environmental engineer, a decision to pursue a career in the medical arena led him to a 4 year program of study and internship at the Institute of Oriental Medicine in Miami, Florida. An athlete himself, Scott has a special interest in sports medicine and, in his practice in Miami and now in New Smyrna Beach has had the privilege of working with numerous professional athletes and sports enthusiast.
Scott established his complementary medicine practice in New Smyrna Beach in 2003 after moving back to this area from Miami. He works closely with other health care professionals, including MD's, DO's, physical therapists and personal trainers to expand the field of Acupuncture and Complementary Medicine.
Scott is a contributing writer for several Central Florida publications and is a credentialed adjunct professor and Continuing Education Provider. Dr. Brown feels strongly about empowering others through education to act responsibly and positively impact their health and wellness.
Scott's enthusiasm is evident as he shares his knowledge and expertise with others through a variety of wellness workshops. Feel free to contact him if you are interested in scheduling him to speak to your group.
Contact Us
DR. SCOTT BROWN
Acupuncture Physician, Doctor of Oriental Medicine, Nutritional Consultant
Phone: 386 – 690 – 1352
Email: docscottnsb@gmail.com
Practice locations:
Acupuncture Physician, Doctor of Oriental Medicine, Nutritional Consultant
Phone: 386 – 690 – 1352
Email: docscottnsb@gmail.com
Practice locations: